DC/AC inverter
The new DC/AC inverter in the QUINT POWER family converts direct current into alternating current. With this compact voltage transformer, we are supplying a solution for generating alternating current in DC applications for the first time.
More information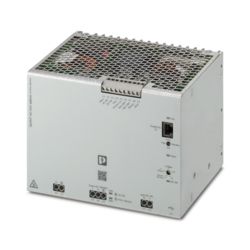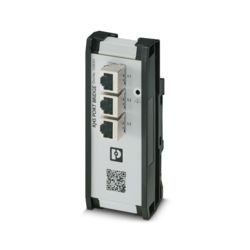 Your advantages
Can be used worldwide with manual selection of the output AC voltage via signal terminal
Pure sine wave at the output
USB interface for connecting to an industrial PC, for example
Parallel connection for various applications
Space-saving with the compact design
Parallel connection with synchronized output
The inverter enables you to connect two devices in parallel. This increases the operational safety of your systems in the event of power supply failure (redundancy) or you can leverage the opportunity to increase performance. Output power can be doubled by using the inverter.
Communication between the two DC/AC inverters synchronizes the phase relation in both operating modes.
3-phase grid for drive application
To create a 3-phase grid, three inverters are connected in parallel. The three DC/AC inverters can communicate with each other, thereby synchronizing the 120° phase shift in real time. This enables three-phase drives to be operated as well.